Find what you are looking for
Need help?
Questions?
We will be glad to help you
Contact us
Antiseptic Shampoo Brouwer P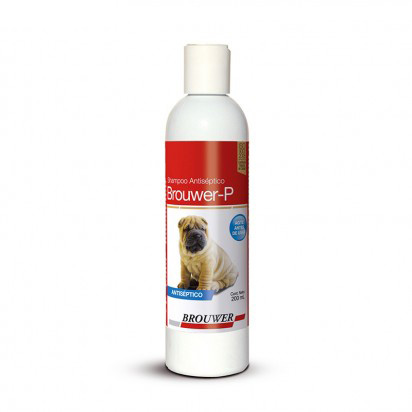 Description

Treatment of pyodermas, demodectic mange, baths prior to surgery and cicatrisation.
For dogs.
Shampoo.

Formula

Benzoyl peroxide………………….. 2.5 g
Excipients q.s. …………………… 100 mL

Indications

It is recommended for all kinds of pyodermas: Superficial (acute wet dermatitis of German Shepherd; folds dermatitis; pustular dermatitis; superficial folliculities; acne; etc.)

Deep (furunculosis, cellulitis, subcutaneous abscess, callous pyoderma, suppurative hydroadenites, etc.). For the treatment of secondary bacterial infections in demodectic mange; in otitis, to clean the ear canal. It also relieves any kind of pruritus due to hypersensitive bacteria.

It is used in general cleansing baths prior to surgery. For the special treatment of the surgical field, making hair shave easy and keeping the wound clean after surgery.

Package

Container with 200 mL.