Find what you are looking for


Need help?
Questions?
We will be glad to help you
Doloalivio
---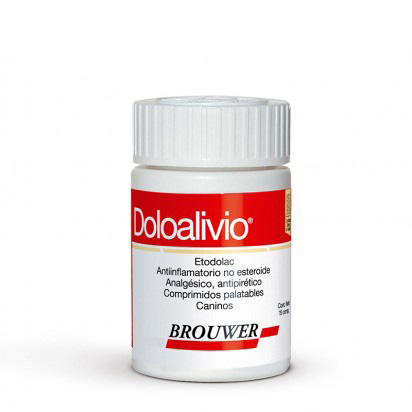 Description

Non-steroidal anti-inflammatory drug. Analgesic and antipyretic.
For dogs.
Palatable tablets.

Formula

Each  tablet contains:

Etodolac ……………………. 150 mg
Excipients q.s. …………….. 2000 mg

Indications

Treatment of pain and inflammation associated with osteoarthritis, secondary osteoarthrosis caused by hip dysplasia and rheumatoid osteoarthritis in dogs.

Package

Container with 15 palatable tablets.
Registered in
Argentina
Bolivia
Chile
Colombia
Costa Rica
Guatemala
Honduras
Lebanon
Nicaragua
Paraguay
Peru
Uruguay
Venezuela