Find what you are looking for


Need help?
Questions?
We will be glad to help you
Triclacine
---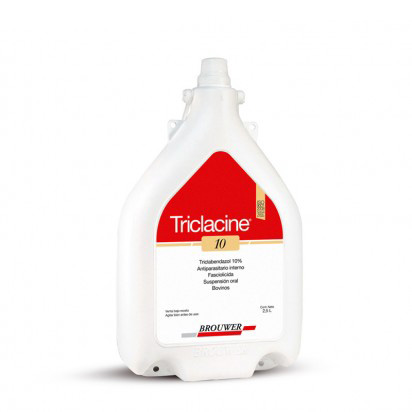 Description

Internal antiparasite for the treatment of fascioliasis.
For cattle.
Aqueous suspension ready for use.

Formula

Triclabendazole …………………….. 10 g
Excipients q.s. …………………….. 100 mL

Indications

For the treatment, prevention and control of both acute and chronic fluke. The product is effective against all stages of flukes, including early and immature stages of the trematodes. It is the product of choice for the treatment of acute and subacute outbreaks and for strategic control of Fasciola spp. infestations.

It makes it possible to control infestations by the trematodes: Fasciola hepatica and Fasciola gigantica in cattle.

Package

Backpack containing 2.5 liters.
Registered in
Argentina
Chile
Guatemala