Find what you are looking for


Need help?
Questions?
We will be glad to help you
Acederm
---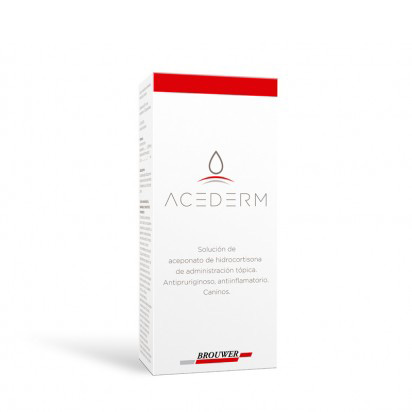 Description

Antipruritic/anti-inflammatory agent

Hydrocortisone aceponate solution for topical administration

Dogs

Formula

Hydrocortisone aceponate …………………. 0.584 mg
Excipients, q.s. …………………………………. 1 ml

Indications

Acederm is indicated for the treatment of inflammatory and pruritic dermatitis in dogs.

Package

Bottle with cap and spraying pump.
It contains 20 ml that yield 153 applications.