Find what you are looking for


Need help?
Questions?
We will be glad to help you
Hialurina
---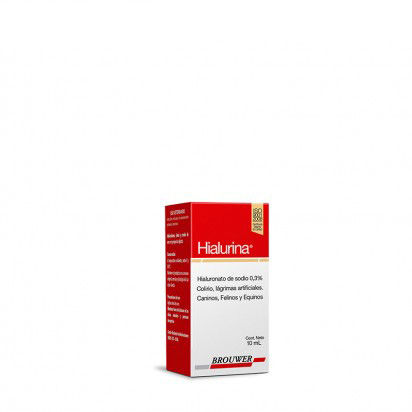 Description

Eye drops, artificial tears.
For canines, felines and horses.
Drops.

Formula

100 mL contain:

Sodium Hyaluronate …………………….. 0.30 g
Excipients qs ……………………………. 100       mL

Indications

For eye conditions characterized by low tear production, such as: keratoconjunctivitis sicca, pannus, or surgical procedures where tear production is diminished or stopped.

It can also be used to treat external inflammatory symptoms in the eye caused by excessive dryness, exposure to wind, sun or irritating agents.

Package

Bottle containing 10 mL.
Registered in
Argentina
Bolivia
Colombia
Ecuador
Lebanon
Paraguay
Peru