Find what you are looking for


Need help?
Questions?
We will be glad to help you
Rolenal Injectable
---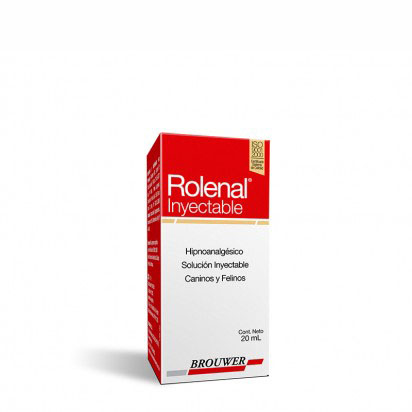 Description

Hypnotic opioid.
For dogs and cats.
Sterile solution for injection.

Formula

Tramadol ……………………. 50 mg
Excipients q.s. ………………… 1 mL

Indications

Anesthesia premedication in order to improve intraoperative analgesia and enable patients to undergo a comfortable recovery.

Treatment of post surgical pain, being an effective analgesic after mastectomy and abdominal, orthopedic and spine surgeries.

Treatment of acute pain in various syndromes, such as osteoarthritis and spinal pain.

Package

Vial containing 20 mL.
Registered in
Argentina
Bolivia
Colombia
Ecuador
Guatemala
Paraguay
Peru
Uruguay