Find what you are looking for


Need help?
Questions?
We will be glad to help you
Diazepet
---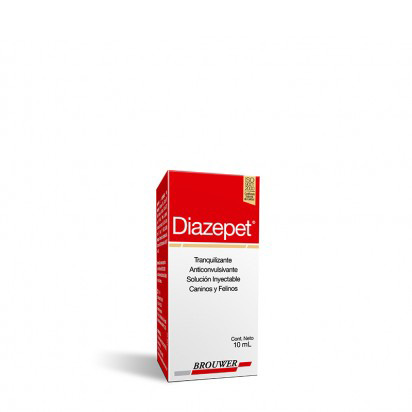 Description

Tranquillizer and anticonvulsant.
For cats and dogs.
Sterile solution for injection.

Formula

Diazepam ………………………………………. 500 mg
Excipients q.s. …………………………………. 100 mL

Indications

For use as a sedative for the treatment of seizures, hyperexcitability management or as a muscle relaxant.

It is often used in combination with other drugs as anesthetic premedication and anesthetic induction, which facilitates handling of the animal during anesthesia and allows for better recovery.

In some animals, particularly cats, diazepam is used in small doses as orexigenic and treatment of behavioral problems such as the urine spraying or aggression.

Package

Vial containing 10 mL.
Registered in
Argentina
Ecuador
El Salvador
Paraguay
Peru
Uruguay