Find what you are looking for


Need help?
Questions?
We will be glad to help you
Phenobarbital P100 Palatable
---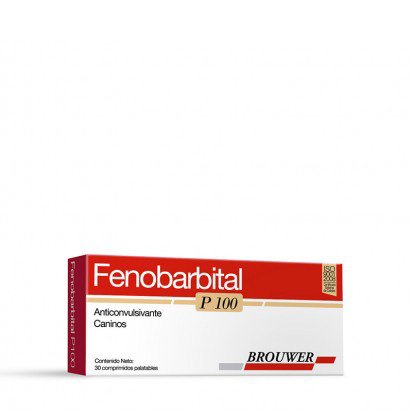 Description

Anticonvulsant agent.
For dogs.
Palatable tablets.

Formula

Each tablet contains:

Phenobarbital …………………… 100 mg
Excipients q.s. ………………….. 600 mg

Indications

For preventive treatment and long-term palliative treatment of epilepsy. Indicated for the treatment of idiopathic or primary, symptomatic or secondary and cryptogenic epilepsy; in both cases of focalized or generalized seizures.

It is also indicated for the treatment of behavioral disorders such as excitability and aggression, and as a tranquillizer in animals that for different reasons cannot be administered promazine or benzodiazepines.

Phenobarbital is often used for general sedation in nervous and irritable dogs, to facilitate clinical examination or hospitalization.

It is indicated in dogs suffering from intense itching to depress pruritus and prevent scratching and even self-mutilation that can cause considerable mechanical damage to the skin.

Package

Package containing 30 palatable tablets.
Registered in
Argentina
Ecuador
Paraguay
Uruguay