Find what you are looking for


Need help?
Questions?
We will be glad to help you
Meltra Suspension Puppies
---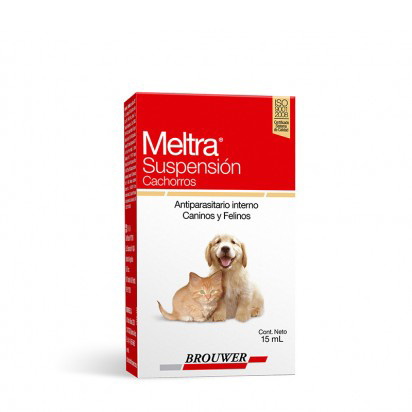 Description

Internal antiparasitic to control intestinal nematodes.
For dogs and cats.
Oral suspension.

Formula

Albendazole ……………………………………… 9 g
Excipients q.s. ………………………………. 100 mL

Indications

For the control of intestinal nematodes on dogs (Ascaris, Ancylostomas and Trichuris) and cats (Ascaris) in adult, larvae and egg stages.

Package

Package containing 15 mL.
Registered in
Argentina
Bolivia
Colombia
Costa Rica
Dominican Republic
Ecuador
Honduras
Lebanon
Mexico
Nicaragua
Panama
Paraguay
Peru
Uruguay
Venezuela