Find what you are looking for


Need help?
Questions?
We will be glad to help you
Flormicetina 80 Premix
---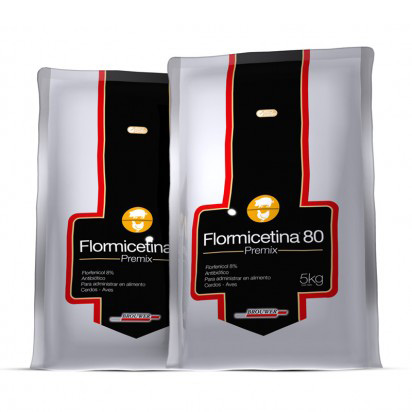 Description

Antibiotic.
For poultry and swine.
Powder.

Formula

Contents every 100 g of product:

Florfenicol ……………………………….  8 g
Excipients q.s. ………………………. 100 g

Indications

Florfenicol-sensitive bacteria: Pasteurella haemolytica, Pasteurella multocida., Haemophilus influenzae, Haemophilus sommus, Escherichia coli, Salmonella spp. Moraxella spp., Klebsiella spp. Enterococcus spp., Shigella spp, Treponema, Hyodysentariae, Bacteroides spp., Bordetella bronchiseptica, Proteus spp, Neisseria spp, Corynebacterium pyogenes, Streptococcus agalactiae, Streptococcus dysgalactiae, Streptococcus uberis, Streptococcus zooepidermicus, Streptococcus aureus.

Package

5 kg bags.