Find what you are looking for


Need help?
Questions?
We will be glad to help you
Meltra Oral
---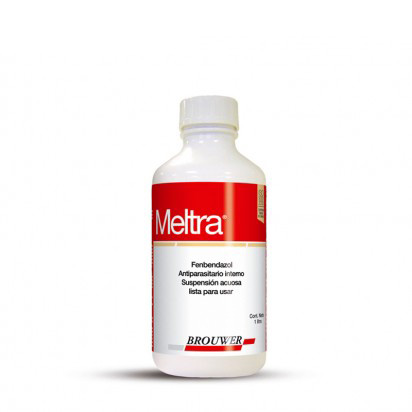 Description

Internal antiparasite for the treatment of nematodes and cestodes.
For cattle, goats, horses, sheep and swine.
Aqueous suspension ready for use.

Formula

Fenbendazole ………………………………….. 10   g
Excipients q.s. ………………………………… 100 mL

Indications

Indicated to treat all stages of nematodes and cestodes: adults, larvae and eggs.   For the treatment of helminthiasis in the following animal species:

Cattle, goats and sheep: Bunostomum spp; Capillaria spp; Cooperia spp; Dictyocaulus spp; Haemonchus spp; Nematodirus spp; Oesophagostomum spp; Ostertagia spp; Strongyloides spp; Trichostrongylus spp; Trichuris spp; Chabertia ovina; Gaigeria pachycelis.
Horses: Large and smallstrongyles: Parascaris equorum; Oxyuris equi; Strongyloides westteri.
Swine: Hyostrongylus rubidus; Oesophagostomum spp; Ascaris suum; Trichuris suis; Metastrongylus spp.

Package

Container with 1 liter and drum containing 5 liters.
Registered in
Argentina
Chile
Ecuador
Nicaragua
Paraguay
Peru
Uruguay
Venezuela