Find what you are looking for


Need help?
Questions?
We will be glad to help you
Meltra ABZ 10
---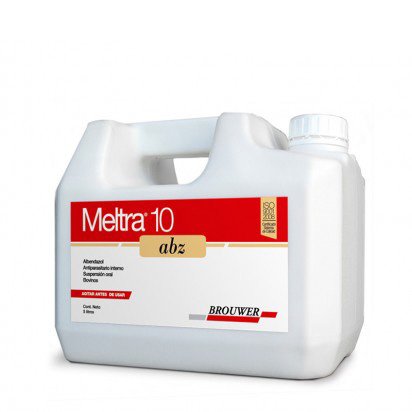 Description

Internal broad spectrum antiparasite.
For cattle.
Aqueous suspension ready for use.

Formula

Albendazole ………………………………. 10   g
Excipients q.s. …………………………… 100 mL

Indications

Antiparasitic treatment of verminous gastroenteritis in cattle and other parasites. Its spectrum of action includes:

Gastrointestinal nematodes: Mature and immature forms of Haemonchus spp., Ostertagia spp., Trichostrongylus spp., Cooperia spp, Nematodirus spp., Strongylloides spp. Bunostomum spp. It is active against hypobiotic forms of Ostertagia ostertagii. It acts on adult Oesophagostomun spp.
Lung nematodes: Dictyocaulus viviparus.
Cestodes: Moniezia spp.
Trematodes :Fasciola hepatica: adults.

Package

Container with 1 liter and drum containing 5 liters.
Registered in
Argentina
Chile
Nicaragua