Find what you are looking for


Need help?
Questions?
We will be glad to help you
Tilmec
---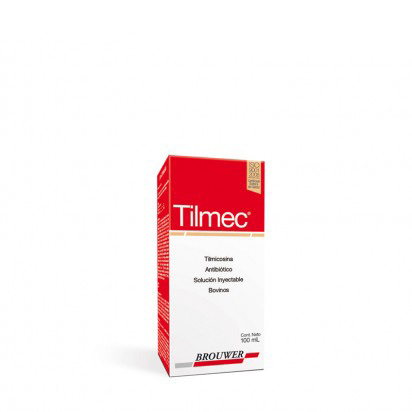 Description

Antibiotic.
For cattle.
Injectable solution.

Formula

Each 100 mL of product contains:

Tilmicosin……………………………… 30 g                                                                                                                                                                                             Excipients q.s. …………………….. 100 mL

Indications

For the treatment of respiratory disease associated with Pasteurella and Mycoplasma species. It is also indicated in infectious bovine keratoconjunctivitis and foot rot.

Tilmicosin has a broad spectrum, with significant activity against Gram positive bacteria, some Gram-negative bacteria and mycoplasmas: Pasteurellahaemolytica, Pasteurellamultocida, Haemophilussomnus, Mycoplasma dispar, Mycoplasmabovirhinis, Staphylococcusaureus, Streptococcusagalactiae, Actinomycespyogenes, Actinobacilluspleuropneumoniae, Erysipelothrixrhusiopathiae, Moraxellabovis, Clostridiumperfringens, Fusobacteriumnecrophorum. 

Package

Vial containing 100 mL.