Find what you are looking for


Need help?
Questions?
We will be glad to help you
Meltra 4% Premix
---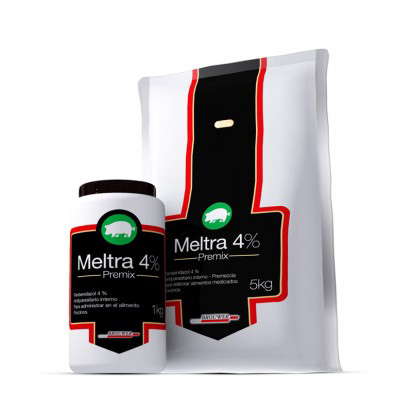 Description

Internal antiparasitic against nematodes.
For swine.
Powder.

Formula

Febendazole …………………………….  4 g
Excipients q.s. ………………………. 100 g

Indications

For prevention and treatment of infestation caused by the following parasites:

Gastrointestinal: Hyostrongylus rubidus (stomach), Ascaris suum, Strongyloides ransomi (small intestine), Oesophagostomum spp, Trichuris suis (large intestine).
Lungs: Metastrongylus spp.
Kidneys: Stephanurus dentatus.

Package

Container for 1 kg and bag for 5 kg.