Find what you are looking for


Need help?
Questions?
We will be glad to help you
Power F Spray
---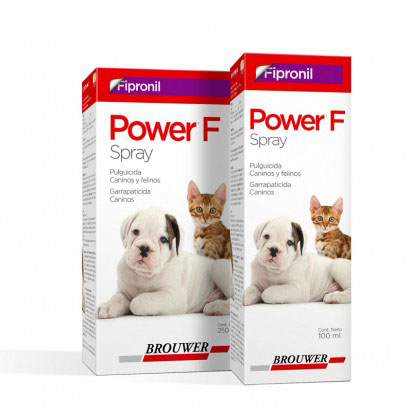 Description

Kills fleas and ticks.
For dogs and cats.
Spray.

Formula

Fipronil …………………….. 0.250 g
Excipients q.s. ………………. 100 ml

Indications

Indicated to prevent and treat tick and flea infestations in dogs, and flea infestations in cats.
It is effective against Ctenocephalides canis and Ctenocephalides felis fleas, and against Riphicephalus sanguineus ticks.

Package

Spray bottle containing 100 ml or 250 ml.